See how Scott Brien transformed his family-run farm into modern, digitally enable business
Scott Brien increased website traffic and sales conversions for his small business by rebranding his website and implementing a digital strategy that included social media advertising.

A family-run enterprise, Bella Lana manages a Merino sheep operation, consisting of stud and commercial ewes. Founded in 2006, the family follow strict genetic and breeding regulations to ensure that they offer only the finest studs and ewes for sale. Sheep from Bella Lana are especially suited to the Australian environment, and the family ensure that they grow strong and healthy to avoid the use of chemicals and supplements.
"it's been good, we now need more stock to sell"
Scott Brien, the current head of the family business, wants to make sure the family legacy continues by passing on a profitable farm over to his three daughters. However, he admits to a troubled relationship with the digital aspect of the family-run business. The family already had invested heavily on a website, but they barely interacted with it due a combination of a lack of digital know-how and embarrassment over the state of the website, which they believed was not up to standard.



Scott and his wife Anna were put in touch with Netstripes and soon learnt of the funding provided by the NSW Government for small businesses in need of transformational digital growth. Scott immediately booked a free digital growth advisory session with Netstripes and met with a digital strategist to go over his business goals and improve the website.
Get your FREE Digital Growth Session Now
Speak to our Digital Strategist to learn how you can optimise your business growth through digital marketing and website.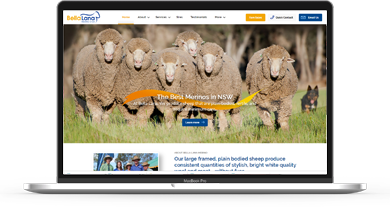 With a new online brand that invoked trust and credibility a website to match and his digital strategy that included Facebook advertising, the business immediately took off. In addition, Scott received some training on how to implement the strategy in the long term, which in turn made him more confident to work with the digital side of the business.
Scott and Anna have since initiated several programs through the website, and afterwards social media, which have resulted in much needed leads and sales from perspective buyers across the country.

"Getting in contact with these guys was a lot easier then what you'd think, and there's people there to help you every step of the way."
Did you know if you are a small business owner in NSW, you qualify to get up to 4 hours of funded digital marketing advisory tailored specifically for your small business?
Get your Digital Growth Session to develop a clear path to grow and succeed online using modern digital strategy & technology.
Request your advisory now and get ready for the challenges of the digital age.
Innovation Workshops/Year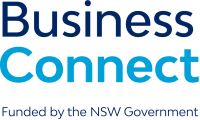 Business Connect is a dedicated and personalised NSW Government program that provides trusted advice to help you start or grow your small business.
NetStripes provides confidential, independent business advise and skills training for small and medium business across NSW as The Specialist Digital Services Provider of the NSW Government's Business Connect program.


More free
resources for your business
Expand your digital knowledge for free! Check out our high-quality resources that can help drive your business to new heights.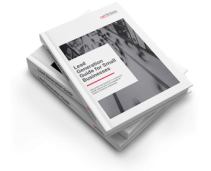 Discover the secrets to winning more leads and customers in today's digital paradigm.
Lead Generation Guide for Small Businesses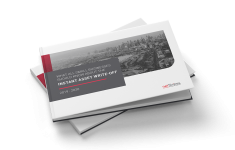 Learn everything about the $30,000 Instant Asset Write-off and how it can help grow your business in today's digital landscape.
What all Small Businesses
should know about the
Instant Asset Write-off
NetStripes is the authorised digital specialists for Small Businesses in NSW
NetStripes' trusted and verified digital and marketing system has helped hundreds of small businesses achieve transformational business growth. A comprehensive system that includes skills training, strategy, advisory and innovative web technology to guide entrepreneurs in achieving their dreams and goals.

Level 3, 55 Pyrmont Bridge Rd, Pyrmont,
NSW 2009, Australia





Copyright © Netstripes 2019